Danielle Maye is another British babe who featured in the golden age of the babes channels a decade ago who has gone to porn career and a top 1 % creator on onlyfans.
Danielle is a gorgeous tall and leggy blond with a winning smile with a super sexy accent. And of course she has a stunning body with big tits, peachy ass and sweet shaven pussy.
Danielle has a posh English accent and listening to her dirty talk with that plummy voice is really hot.
This babe is a gorgeous blond with a fantastic body, sexy accent who loves playing with cock and pussy , what more could you want from a hot British babe.
Danielle the porn babe
As well as starting in many lesbian girl girl porn scenes, Danielle also enjoys solo masturbation shows where she can be seen having a real orgasm on camera. She's also a fan of the fetish scene and enjoys explore foot play, spanking, JOI and BDSM. What I love about Danielle's as a performer is her sensuality and pure sexual energy . She loves her work and this comes across on camera, a good example is the G/G below where she plays with Lexi Lowe.
Girl on Girl Play
This is the first porn video of her I found and wanked to after seeing here on the babe channels so its a favorite of mine. Also there is another delicious girl/girl Danielle shot with Eve Angel below , with some great anal bead play. This is high quality porn and wanking gold.
Pussy Play
And of course Danielle has done lots of solo porn, some good examples below of her striping and wanking . Its a good day when you can watch a hot British babe like Danielle peel off her panties, spread herself wide and play with her pussy.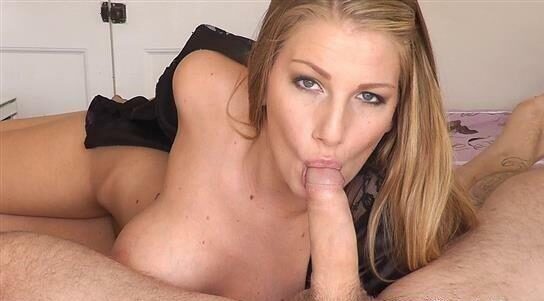 All this girl/girl and solo stuff is great but if you are like me want to see her sucking and fucking hard cock you need to sign up to here only fans , many videos or fansly. She is very prolific and creates loads of new content on a daily basis. The content on those sites is exclusive so its up to date including new Fetish/GG & BG porn.
As Danielle says herself
I'm Danielle Maye but you can call me Stacy's Mom 😉
I'm not your regular milf, I'm the HOT Milf, the milf that CAN & WILL make all your fantasy's cum true!
So do your cock a favor and sign up to one of Danielle's sites , you wont be disappointed