Bailey Cream was one of the sexiest babe show babes of the early noughties. She loved her job and being naked on screen
We are looking back today on the career of Bailey Cream one of the best babe show babes of the early noughties. Anybody who watched the babes channel during that time ( which I think was the golden age of babe channels ) would have remembered Bailey .
​What was fantastic about her was she really loved her job and that was evident any time she was on screen
Bailey always pushed in the limits and she must have the record for the most pussy slips , she just want to show off her fantastic pussy . Check out the video below or an example of Bailey on the babe channels.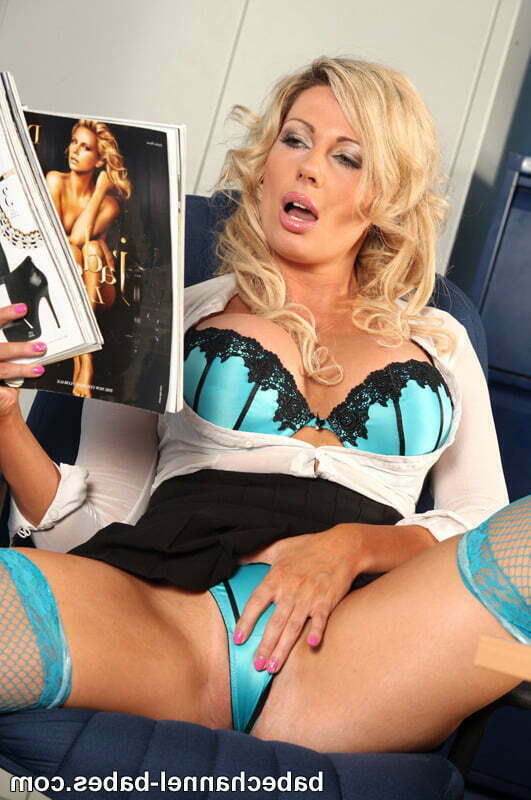 And then there is Amanda Rendalls night on Bluebird tv where she and Bailey broke all the Ofcom rules and played with each other. Lots of pussy licking and lesbian play when on and you can see both girls really enjoyed themselves .The cameraman  didn't know what to do and had to pan away a few times as the girls played with each other . Check out this  hot video below​
Note: We don't own, host or publish any of the videos on this page, they are all embeds (iframes) from other sites. To find out more about our data and privacy policies click here  
Bailey didn't do much porn over the years but she did do some content for pantiespulleddown.com and twistys.com in the noughties. She mostly did solos but she there was one lesbian video which I have seen and it was very hot which finished with her taking a strapon dick in her ass. Unfortunately I cant find it anywhere on the internet now .The closest she came to doing mainstream porn was one video for bluebirdfilms which you can see below along with some of the other videos she has done
Gone but not forgotten
So Bailey Cream is gone but not forgotten as we will alway remember her fantastic body and the twinkle in her eye as she took off her clothes . She was a slutty babe who loved performing and her content is still high quality wanking material.